I'm started a series where I look at past months in previous years and see what I was reading. What I liked, what I didn't like. What I have kept up with and what I have set aside. What was a favourite, and what fell from grace. It is also a way to give a review to some past series that I'm probably unlikely to ever review in full.
Trina M. Lee's Alexa O'Brien, Huntress series
I read something like EIGHT BOOKS of this series, hoping for exactly one thing: a three way relationship in this love triangle. It came so close a few times before being SNATCHED AWAY. I ran out of books that were out and never went back. It wasn't well put together, and I never felt like I was on solid footing with what we did have. Nothing felt like it would last. Nothing did last. Alexa O'Brien is about a dhampir who has a job she never seems to do and is in a relationship that never seems to go any further than where it starts at. This series has the distinction of being the worst series I read in 2014. The author sure does know how to string along a reader with hope, though. I'm not certain I'll ever go back to this series, unfortunately. Though I really do want to see if that love triangle became a trio, still…
Amanda Carlson's Jessica McClain Series
Another series I reread last year to completion, see the reviews here. I really like the initial concept. The main character is a female werewolf, the only female werewolf. It is similar to Bitten by Kelley Armstrong. The whole series is the main character learning how to be a female werewolf in a male werewolf world, with a lot of danger and side dangers. The problem I found was the author got lost by heaping on more and more to the story as she thought about it. I eventually finished the story last year after an extended break because I couldn't keep up with the releases.
Patricia Brigg's Mercedes Thompson and Alpha and Omega Series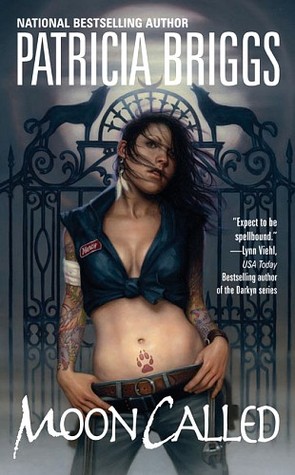 These two series are two of my all time favourite series. I've been reading these since 2009 or 2010, and I've reread them many times over the years. I will likely reread them several more times over the next few years, too. Including earlier this year, here are the reviews.. I love the characters Briggs has created. I love the world. I love the story. There are moments I'm less in love with the series during, but I always end up loving it. Even after all these years. Hopefully for many years to come.
Mercedes Thompson is about a lonely, powerless coyote shifter mechanic who grew up in a werewolf pack. Mercy draws chaos to her. Alpha and Omega is about a mated couple who are the enforcers for the Pack.