I'm started a series where I look at past months in previous years and see what I was reading. What I liked, what I didn't like. What I have kept up with and what I have set aside. What was a favourite, and what fell from grace. It is also a way to give a review to some past series that I'm probably unlikely to ever review in full.
December was me desperately trying to get to 365 read novels before January 1st. I was choosing paths of least resistance. It didn't lead to a steller month.
Yasmine Galenorn's Indigo Court series
Fae? What more could I ask for! Nothing, apparently, because this series didn't have much more going for it other than a lot of awesome fae, and a very bleak atmosphere. And a main character who was anaphylactic allergic to shellfish. Because she said it ten times a book. I didn't rate these books very highly, and I'm very murky on the middle parts of the series. But I do remember I really liked the fae. Just another one of those forgettable series, that were only adequate reads when I tried them.
Jocelynn Drake's Dark Days series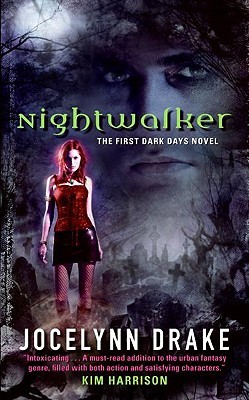 I feel like I'm saying this a lot, but I don't actually remember much of this series. Which I think is worthy to talk about because it has only been five years since I read this, and I should remember more. It just wasn't very memorable. I remember it contained vampires, and that I really enjoyed it when I read it. And that's it. Oh and something about an aztec god, maybe? I know they were in Venice for one of the books.
Maybe I should reread this.
Kelley Armstrong's Women of the Otherworld series (part 2)
See part one here. The thing I can add for the back half of the series (books 9-13, and all the stories in-between), is that I just wasn't as motivated to read them. They were still good, but I just had a lot harder time getting through them. The part of the series I was looking forward to the most, the books with Savannah (the Witch/Sorcerer hybrid) as lead, ended up being not what I wanted. The only real highlight was book ten, Frostbitten, which was an Elena book (and Elena is my favourite), and some of the short stories/novellas. In fact that's a theme with the series: the shorts are very good, and sometimes better than the novels themselves. Which is why I really recommend reading them.
Elizabeth A. Reeves' Cindy Eller and Goldie Locke and the Were Bears series
If you don't get the name, say Cindy Eller aloud. Yeah. Cinderella. Cindy Eller and Goldie Locke are sisters. They have twin sisters named Starrie Skye and Rainey Skye. And they openly speculate whether their mom chooses men with family names she can make puns with. If you know anything about me, you know I chose this series simply because of the naming scheme.
Cindy Eller is also one of TWO series I've read where the main character bakes magical cupcakes. Seriously, two, the other is Dowser by Meghan Ciana Doidge. This is not a series that takes itself seriously. It is quick, and it is light, and it is very easy to read. It is just made to be fun.
Goldie Locke and the Were Bears, on the other hand, is where things start to get real, and then it leaks into Cindy Eller, because the two series are linked. They even share a book in common – How (Not) To Kiss a Were Bear. I actually wasn't prepared for what happened because of how light and fun the previous books were. Just BAM AND NOW YOU CRY! Thanks, series.
Both of these series were considered "complete" when I read them, and both of these series have both received new books in them since. I haven't gotten back to them, because these books are completely ridiculous and I don't tend to go for that. But also because I genuinely have no idea what the status of these series are. Are they complete? Are they going to go forever? I just can't handle that level of uncertainty. I only have so much brain space for ongoing series.
Yasmine Galenorn's Otherworld/Sisters of the Moon series
Otherworld/Sisters of the Moon is like 80% paranormal romance, only 20% urban fantasy. I read the first six or so books in December 2014, and decided that that was enough until the series finished. I didn't like it enough to continue reading it as an ongoing series, and the book I stopped on was a good stopping point at the time. It finished this year, finally, and I got around to reading it. The reviews are here.
The series features 3 sisters, who originally were from another magical dimension or whatever and chose to live on earth. And then they get into a lot of trouble. But mostly they have a lot of weird relationships Almost everything I remember about the series pretty much relates to their really weird relationships with males.
Seanan McGuire's October Daye series
October Daye is one of my favourite urban fantasy series ever. I first came across it when there were only two books in it, and I've kept up with it ever since. I was hooked from the prologue of the first book. I'm still saddened by the fact that InCryptid took the March release date away from me. But every first tuesday of September, it is like a holiday in my brain. I decided to reread these in December simply because I could.
October Daye is about a half fae changeling who decides to become a PI. Only instead of solving murders and stuff, she looks into things that should probably be best left to people with more power than her. So she is constantly the underdog. She also spent 14 years as a fish. She starts the series out completely alone, after having lost everyone after being a fish, and hating everything to do with faery as a result. But along the way she learns to trust in her friends. She learns how to accept help. And she becomes a hero. I love this series and I love October Daye. AND I DOUBLE LOVE THE FAE! Because fae are awesome.
---
And thus ends the year!
365 Novels
60 Novellas
118 Short Stories
4 Comics
26 Audiobooks
Never let anyone tell you I'm sane. Especially me.